Cyndy Rochford, Esq.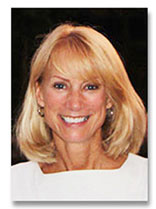 Cyndy is an attorney admitted to practice in New York. She holds a law degree from The George Washington University Law School and a Bachelor of Science degree in Industrial and Labor Relations from Cornell University. Cyndy received her training in Divorce and Family Mediation from the Center for Resolution and Justice in Buffalo, New York, and The Mediation Center, Inc. in Rochester, New York. Cyndy received her training in Elder Law Mediation and Shared Family Decision Making from the Mediation Training Group, Inc. in Orlando, FL.
Cyndy is an active member of the Monroe County Bar Association and its Family Law Section, the Rochester Association of Family Mediators, the New York State Council of Divorce Mediation, the Academy of Professional Mediators, The Collaborative Law Association of the Rochester Area, IACP (International Academy of Collaborative Professionals), and EldercareMediators.com.
In addition, Cyndy serves on various community boards and committees, including The Friendly Home Board of Trustees, the Board of the Victor Central School Educational Foundation, and the Advisory Committee for the Victor Parks and Recreation Department.